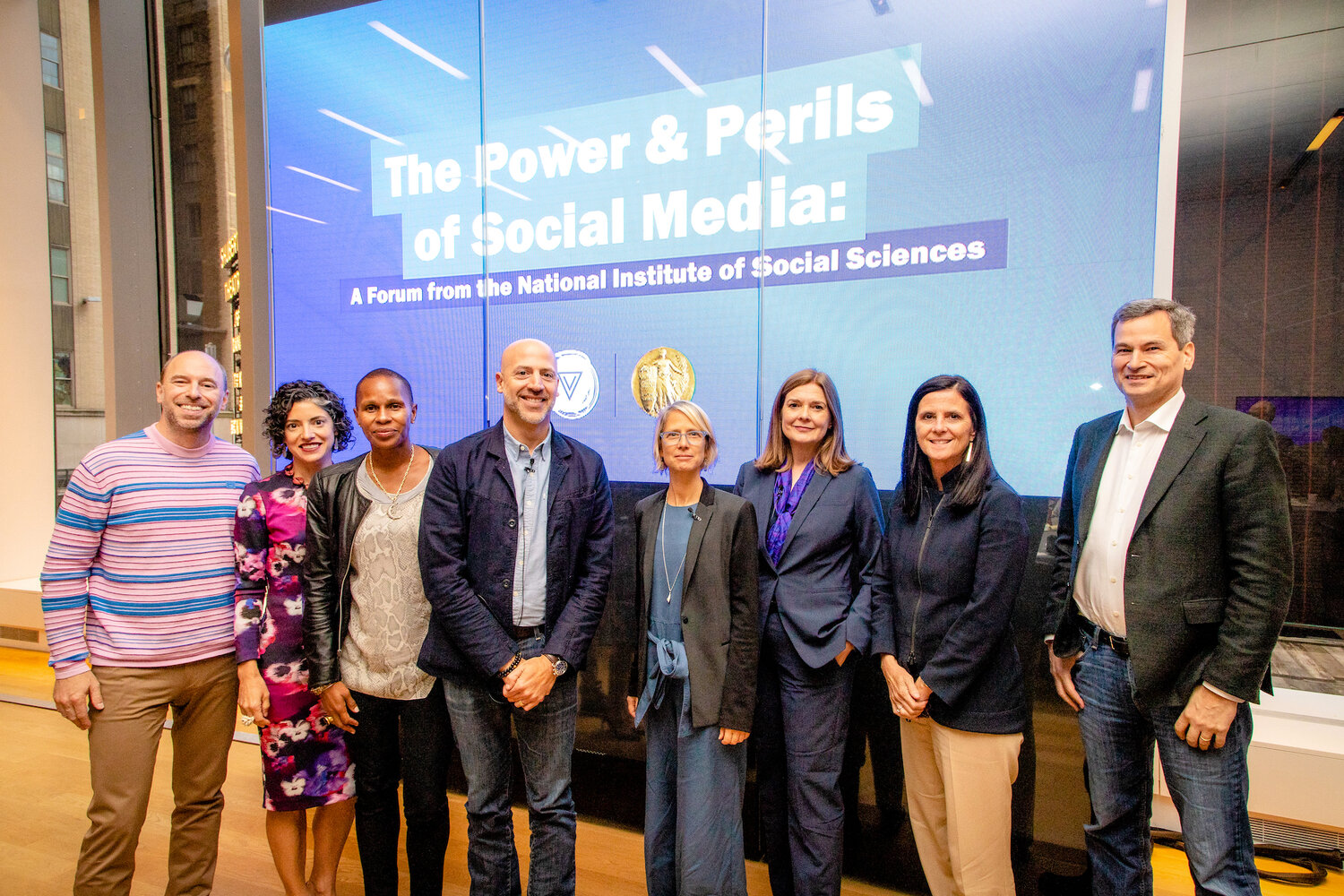 NISS Forum at Viacom: The Power & Perils of Social Media
Facebook, Twitter, Instagram, and other social media platforms have transformed people's relationships with culture, the media, and one another. These technologies have demonstrated that they have the power to sway popular opinion, raise awareness, and inspire movements. They can spark, build, and foster community…or be manipulated to create negativity and discord.
On October 17th in Viacom's White Box, the National Institute of Social Sciences held its first-of-its-kind forum exploring social media's pervasive influence on our society, politics, and culture. Dario Spina, chief marketing officer at Viacom Velocity, led a high-level discussion with experts from academia, journalism, social technology, and industry, including our CEO Heidi Boisvert along with Julie Scelfo (The Women Who Made New York), David Pogue (NYTimes), Anne Nelson (Shadow Network: Media, Money and the Secret Hub of the Radical Right.), Lisa Baird (NYPR), Jeanine Liburd (BET) & Michael Fanuele  (Stop Making Sense: The Art of Inspiring Anybody).