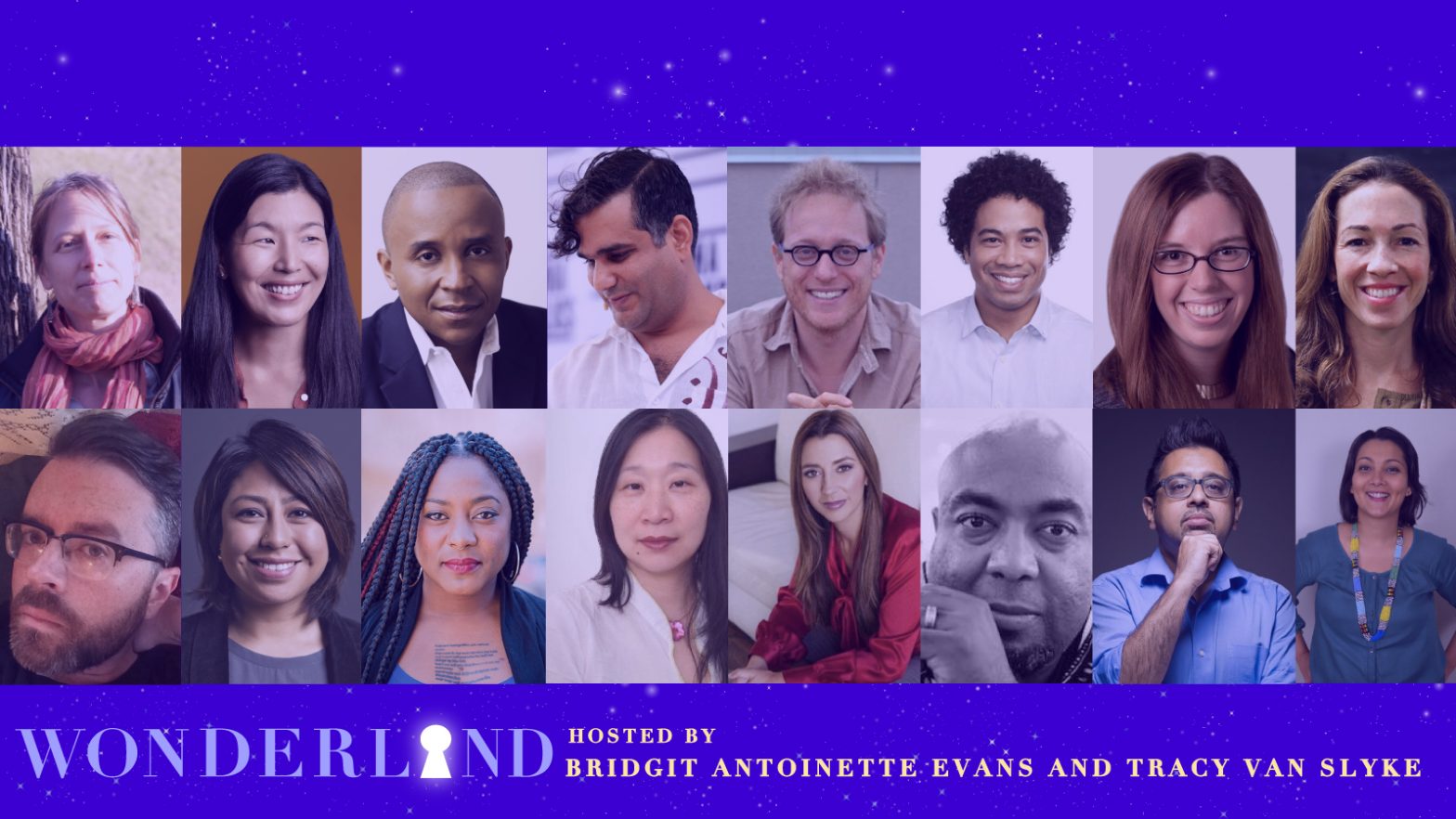 Wonderland Podcast: Episode 102 The Humanity of Storytelling
WONDERLAND, a podcast where we explore the connections between pop culture, human nature and social change.
WONDERLAND is a "master class" in culture change. Podcast hosts Bridgit Antoinette Evans and Tracy Van Slyke apply their experience and perspective from careers spent at the intersection of social justice, entertainment and media to uncover the truth about the stories we're telling as a country, on TV, in movies and throughout pop culture mediums. Each episode of WONDERLAND brings together a nationally-recognized social change leader and an acclaimed pop culture innovator for a rare meeting of the minds. Together, they leap 'down the rabbit hole' of curiosity and ideas for intimate conversations that reveal game-changing insights and generate fresh new thinking with the power to create real change in the world. WONDERLAND is made possible with support from the Nathan Cummings Foundation, Unbound Philanthropy and the Pop Culture Collaborative.
Guests: Heidi Boisvert, CEO and Creative Director of the futurePerfect lab, co-founder of XTH, Fellow at the MIT DocLab; Saket Soni, Executive Director of the National Guestworker Alliance and the New Orleans Workers' Center for Racial Justice
Get ready to call on your high school biology class! Because the genesis of any culture change starts with understanding more about the impact of the little known, but critical part of our brain, the limbic system. Cognitive scientist and artist Heidi Boisvert joins labor leader and storyteller Saket Soni for a deep dive into how stories affect the human body and brain. Together, they question if we empathy should be the goal of stories, and examine how the power and use of virtual and augmented reality need to be reimagined by the people who need them most."
To listen to all the amazing episodes go here, including Ai-Jen Poo & Schuyler Brown, Cristina Jimenez & Ryan Sensor, Mahyad Tousi & Bridgit Antoinette Evans, Alicia Garza & Kenyatta Cheese, Shawn Taylor & Tracy Van Slyke, Rashid Robinson and many more: http://thisiswonderland.us/